SCS Newsletter Term 3 Week 10 2021
17th September, 2021


Devotion – This present life
When life is good, enjoy it. But when life is hard, remember: God gives good times and hard times, and no-one knows what tomorrow will bring (Ecclesiastes 7:14).
The Message version of Ecclesiastes 7:14 says this: 'On a good day, enjoy yourself; on a bad day, examine your conscience. God arranges for both kinds of days so that we won't take anything for granted'.
One person's good day is another person's fantastic day! One person's hard time is another person's tragedy. In one sense, it is like the half-full/half-empty cup dilemma. No matter what you think you have, the cup holds half liquid and half air. No matter what you think of your life, you have your life!
And, according to The Message translation: God arranges for both times. What do we make of this? What sort of God is revealed here? Perhaps we need to consider the words of Jesus in Matthew 5:45, 'God makes the sun rise on the bad and on the good and causes rain to fall on the just and unjust'. The point is God practises universal, non-violent love. Through Jesus, grace, love and life are offered to all.
The good and bad, the just and unjust, those who look for it and those who don't.
I don't know where you sit along these continuums. I do know that Jesus says, 'Come to me, all who are thirsty'. And each one of us is thirsty at times. Different times, different situations, different responses. God's offer, through Jesus, still stands.
And for those of us who respond to that grace, love and life, we receive blessings. And we are called to offer similar grace, love and life to others. No matter our situation, we are blessed to be a
Blessing.
Thank you, Lord, for the variety of life experiences we have. Help us to hold onto your grace and love, no matter our situation. When we are able, encourage us in our endeavors to be a blessing to others.
Amen

Prayer Points

We ask God's grace, wisdom and guidance as we strive to serve others
We give thanks for the opportunity to continue our learning during the lockdown and pray that we may return to onsite learning next term
We pray for a safe and relaxing holiday period
We pray for the Sang, Tandon and Thang Ngak families
Micah Award
To Paw Chai for showing courage to work independently and always striving for quality in her work.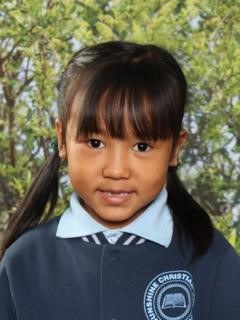 To Emily for striving to do her best and producing quality work.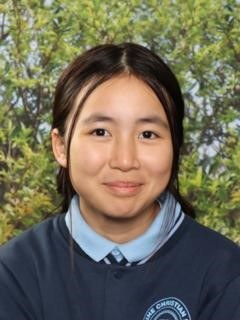 From the Principal
We have come to the conclusion of Term 3. It has been another difficult and trying term as teachers, students and parents have come to terms with an extended remote learning period. As frustration levels have risen dramatically during this time and lockdown fatigue has hit many of us, it has become very easy to become negative and seek out someone to blame for the situation we find ourselves in. If we are being honest, we have all fallen into this trap at one time or another. I know I have!
As I sit in my office with the sun streaming in on a cloudless day, it has given me the opportunity to reflect on this term and in reality how fortunate and blessed I have been by God.
Yes, the lockdown conditions have been extremely restrictive and have greatly impacted the way in which I live, but God has enabled me to continue my important work in caring for and providing for my family and the members of our school community.
I became quite sick this term and needed to take leave, but this was God forcing me to take care of myself and recover before I became really sick. He provided the school with what it needed as all the staff not only continued with their work but took on extra responsibilities to cover my work.
There were times when I became extremely frustrated with the uncertainty of when the students could return to school because we were not receiving the answers I expected from the state's Premier. This was God reminding me that I should be showing patience and being gracious for what I already have.
I am sure that upon reflection, you too will be able to
see God's hand working in your lives at the moment. This reminds me of the famous 'Footprints in the sand' poem. Even in our darkest times, he does not leave us but continues to carry us through our journey. I know that he has needed to carry me quite considerably this term and I know he will continue to do this in the future. Let us give praise to God for all the things he has and will continue to do for us.
Prep/ 1
In the Prep/1 classroom we have been writing creative stories.
Listen to us tell a creative story and ask us questions about different parts.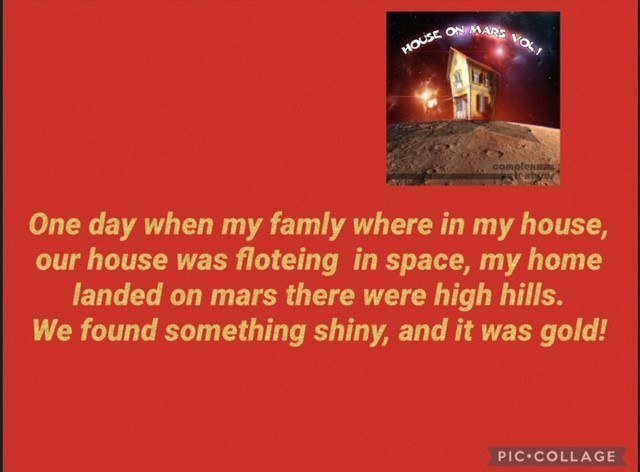 Year 2/ 3
In the Year 2/3 classroom we have been learning about using exclamation and quotation marks to develop our writing skills. You can help by encouraging us in using them in our writing and together, we can observe these punctuation marks in the books that we read.

Year 3/ 4
The Year 3/4 class has been learning about Onomatopoeia and Alliteration. We have read poems that use these language features and will be learning how to include them in our own Poetry next term! Ask us to tell you what they are and give you some examples!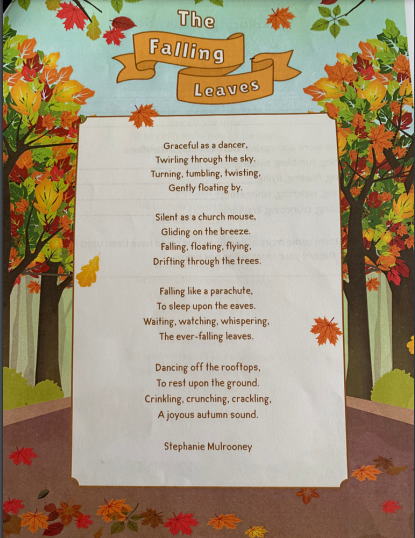 Year 5/ 6
In the Year 5/6 classroom we have been solving Tangram puzzles and creating our own works of art using the Tangram shapes. Here is a fish! Ask us to show you what we came up with.