From the Principal
"For if we want capable and qualified people...we really must spare no effort, time and expense in teaching and educating our children to serve God and the world" - Martin Luther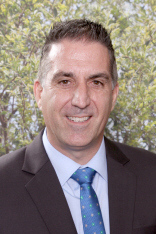 From small beginnings over 35 years ago, our school has grown into a Christian community united by a desire to bring up young people to love God, love each other and love learning. We believe in the development of the whole child, and provide high quality physical education, arts and camping/excursion programs alongside our wide-ranging curriculum and rigorous academic study. Our school is known for its strong Christian foundations, excellent pastoral care, sound academic record, vibrant curriculum and being 'a big family'.
As a school of the Lutheran Church of Australia, we are driven by a belief in the great importance of education. The very first Lutheran migrants came to Australia in order to bring up their children in the faith to serve God and serve the world. This unwavering belief in the importance of providing quality Christian education still drives us as a school today.

The staff of Sunshine Christian School are highly experienced, and consider it a great privilege to serve the children placed in our care. In partnership with our families, we aim to create an environment where all children can explore their God-given gifts and talents, and move on into secondary education and beyond ready to serve and ready to succeed.

It is an honour to serve the community of Sunshine Christian School as principal and I look forward to sharing our beautiful school with your family during one of our regular principal's tours.


Mr Damian Pietsch
Principal
"Loving God, loving others, loving learning"